My Blog
Posts for: March, 2017
By Repscher Dental
March 16, 2017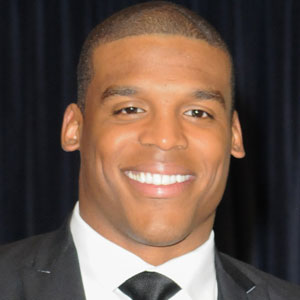 When is the best time to floss your teeth: Morning? Bedtime? How about: whenever and wherever the moment feels right?
For Cam Newton, award-winning NFL quarterback for the Carolina Panthers, the answer is clearly the latter. During the third quarter of the 2016 season-opener between his team and the Denver Broncos, TV cameras focused on Newton as he sat on the bench. The 2015 MVP was clearly seen stretching a string of dental floss between his index fingers and taking care of some dental hygiene business… and thereby creating a minor storm on the internet.
Inappropriate? We don't think so. As dentists, we're always happy when someone comes along to remind people how important it is to floss. And when that person has a million-dollar smile like Cam Newton's — so much the better.
Of course, there has been a lot of discussion lately about flossing. News outlets have gleefully reported that there's a lack of hard evidence at present to show that flossing is effective. But we would like to point out that, as the saying goes, "Absence of evidence is not evidence of absence." There are a number of reasons why health care organizations like the American Dental Association (ADA) still firmly recommend daily flossing. Here are a few:
It's well established that when plaque is allowed to build up on teeth, tooth decay and gum disease are bound to follow.
A tooth brush does a good job of cleaning most tooth surfaces, but it can't reach into spaces between teeth.
Cleaning between teeth (interdental cleaning) has been shown to remove plaque and food debris from these hard-to-reach spaces.
Dental floss isn't the only method for interdental cleaning… but it is recognized by dentists as the best way, and is an excellent method for doing this at home — or anywhere else!
Whether you use dental floss or another type of interdental cleaner is up to you. But the ADA stands by its recommendations for maintaining good oral health: Brush twice a day for two minutes with fluoride toothpaste; visit your dentist regularly for professional cleanings and checkups; and clean between teeth once a day with an interdental cleaner like floss. It doesn't matter if you do it in your own home, or on the sidelines of an NFL game… as long as you do it!
If you would like more information about flossing and oral hygiene, contact us or schedule an appointment for a consultation.
By Repscher Dental
March 01, 2017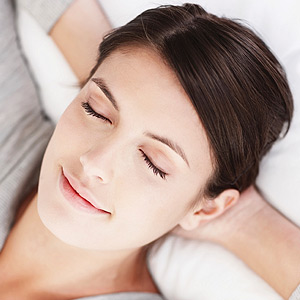 Eliminating pain and discomfort is one of our major objectives during dental treatment. To that end, our profession has developed a number of anesthetic drugs and deliveries that ensures your experience in the dentist's chair is as pain-free as possible.
But there's another experience many people have with dental care that's different from physical discomfort — emotional anxiety. These negative emotions can range from nervousness about a procedure to extreme fear. Very often the patient has no control over these emotions — they've become imbedded from earlier experiences or the influence of others.
Although each can influence and heighten the other, anxiety and physical discomfort are different and require a different approach. Physical pain and sensation is eliminated through anesthesia, either locally through topical application or injection or generally through intravenous medication that renders a person unconscious. Anxiety, on the other hand, requires first building a trustful relationship with an understanding dentist. But it may also call for certain drugs that sedate — promote a feeling of relaxation — rather than numb sensation.
We've incorporated a number of sedative medications in dentistry like Valium or Ativan that work well to reduce anxiety before and during treatment. Many are taken orally, usually just before scheduled treatment, and they dissipate from the system quickly afterward. Some medications also have "amnesic" qualities, meaning you won't remember anything or little at all about the treatment period. This can be helpful in amassing positive treatment experiences that may diminish negative feelings you've developed about dental treatment.
It's important, though, to find the right types of medication that work well for you. For that reason we'll take a thorough medical history, including prescription or over-the-counter medications and supplements you're taking and any medical conditions you may have. It's also important to discuss your diet (certain foods can inhibit the action of some sedatives) as well as if you use tobacco or regularly drink alcoholic beverages.
Taken properly, oral sedation can effectively reduce your anxiety during treatment. As a result, it will be much easier and pleasant for you to receive the care you need for a healthy mouth.
If you would like more information on reducing anxiety during dental treatment, please contact us or schedule an appointment for a consultation. You can also learn more about this topic by reading the Dear Doctor magazine article "Oral Sedation Dentistry."