My Blog
Posts for: September, 2018
By Repscher Dental
September 20, 2018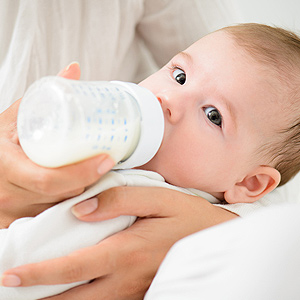 Tooth decay is an ever present danger for your baby's developing teeth. It begins with disease-causing bacteria feasting on leftover sugar, producing high levels of oral acid that slowly dissolves the teeth's protective enamel. The softened enamel then becomes an open door for decay to infect the tooth.
Meanwhile, those bacteria continue to eat and produce acid….
So how can you stop this devastating cycle? Besides daily oral hygiene and regular dental visits, the most important thing you can do is deprive bacteria in your baby's mouth of sugar through limiting their consumption of it. This means you'll first need to identify the different sources of sugar available to your baby—and some of them might surprise you.
Here, then, are 3 not-so-obvious sugar sources your baby might be consuming.
During feeding. If you're breast-feeding, you may not think this is causing a sugar problem for your baby. True, breast milk by itself doesn't promote decay: it's the combination of it with other sugar-rich foods and liquids the baby might be consuming as they get older. Together this could significantly increase their risk of pediatric tooth decay (also known as early childhood caries or ECC). So, be careful to limit sugar in other things they're eating or drinking in addition to nursing.
24/7 Baby bottles and pacifiers. To calm infants at nap or sleep time, parents or caregivers often use bottles filled with sweet liquids or pacifiers dipped in jam, syrup or sugar. This practice increases decay risk from both the added sugar and its constant availability to bacteria in the mouth around the clock. Instead, avoid this practice and limit any sugary foods or liquids to mealtimes.
Medications. Some medications an infant may be taking for a chronic illness may contain small amounts of sugar. Additionally, medications like antihistamines can reduce the production of saliva that's needed to neutralize acid after meals. If your child is on medication, ask your healthcare provider about its dental effects and if there are any sugar-free alternatives. Be sure to keep up daily brushing and flossing and regular dental visits too.
Limiting your baby's sugar intake is critical in preventing tooth decay. It's one of the most important things you can do to protect their dental health.
If you would like more information on helping your child avoid tooth decay, please contact us or schedule an appointment for a consultation. You can also learn more about this topic by reading the Dear Doctor magazine article "Age One Dental Visit: Why It's Important for Your Baby."
By Repscher Dental
September 10, 2018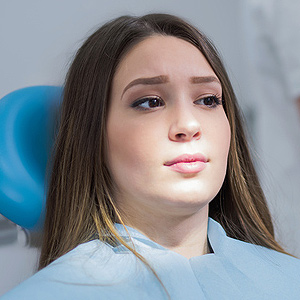 Dental anxiety is a common problem: it's estimated that one in two Americans admits to some level of nervousness about seeing the dentist. On the extreme side of this statistic about 15% of the population even avoid or postpone dental care because of it. While comedy shows routinely make fun of people's fear of the dentist, the consequences of not receiving needed dental care due to dental anxiety are no laughing matter.
Fortunately, visiting the dentist doesn't have to be a nerve-wracking, butterflies-in-the-stomach experience. Here are 3 ways to make sure your next visit is more pleasant.
The right dentist. Dental care is more than technical—it's also personal and relational. The most important element for reducing dental visit anxiety is a provider you're comfortable with and that you trust. It's especially important for high anxiety patients to find a dentist who also has compassion for how they feel and won't judge them—instead, working with them to find just the right combination of techniques and possible medications that encourage relaxation.
Oral sedation. For many people nervous about dental visits the answer could be prescribed sedation medication taken an hour or so before their appointment. Typically a mild sedative, the dose is just enough to help them relax. It's also often coupled with other methods like nitrous oxide or local anesthesia for a pain-free and unstressed experience.
IV sedation. For people with high levels of anxiety, it's often beneficial to increase the level of sedation. One of the best ways to do this is with an intravenous flow of medication that will place a person in a deeper state of relaxation. Although this method requires careful vital sign monitoring during the procedure, it's often the best way to calm patients with high anxiety so they can receive the dental care they need.
Working with your dentist, you can develop just the right mix of these and other methods for making your dental visits easier. No matter what your level of anxiety, you don't have to avoid the dentist nor needed dental care.
If you would like more information on reducing anxiety during dental visits, please contact us or schedule an appointment for a consultation. You can also learn more about this topic by reading the Dear Doctor magazine article "IV Sedation in Dentistry."