My Blog
Posts for: March, 2019
By Repscher Dental
March 19, 2019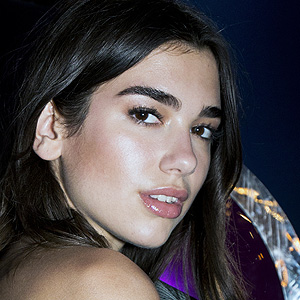 When die-hard music fans hear that their favorite performer is canceling a gig, it's a big disappointment—especially if the excuse seems less than earth-shaking. Recently, British pop sensation Dua Lipa needed to drop two dates from her world tour with Bruno Mars. However, she had a very good reason.
"I've been performing with an awful pain due to my wisdom teeth," the singer tweeted, "and as advised by my dentist and oral surgeon I have had to have them imminently removed."
The dental problem Lipa had to deal with, impacted wisdom teeth, is not uncommon in young adults. Also called third molars, wisdom teeth are the last teeth to erupt (emerge from beneath the gums), generally making their appearance between the ages of 18-24. But their debut can cause trouble: Many times, these teeth develop in a way that makes it impossible for them to erupt without negatively affecting the healthy teeth nearby. In this situation, the teeth are called "impacted."
A number of issues can cause impacted wisdom teeth, including a tooth in an abnormal position, a lack of sufficient space in the jaw, or an obstruction that prevents proper emergence. The most common treatment for impaction is to extract (remove) one or more of the wisdom teeth. This is a routine in-office procedure that may be performed by general dentists or dental specialists.
It's thought that perhaps 7 out of 10 people ages 20-30 have at least one impacted wisdom tooth. Some cause pain and need to be removed right away; however, this is not always the case. If a wisdom tooth is found to be impacted and is likely to result in future problems, it may be best to have it extracted before symptoms appear. Unfortunately, even with x-rays and other diagnostic tests, it isn't always possible to predict exactly when—or if—the tooth will actually begin causing trouble. In some situations, the best option may be to carefully monitor the tooth at regular intervals and wait for a clearer sign of whether extraction is necessary.
So if you're around the age when wisdom teeth are beginning to appear, make sure not to skip your routine dental appointments. That way, you might avoid emergency surgery when you've got other plans—like maybe your own world tour!
If you would like more information about wisdom tooth extraction, please call our office to arrange a consultation. You can learn more in the Dear Doctor magazine articles "Wisdom Teeth" and "Removing Wisdom Teeth."
By Repscher Dental
March 09, 2019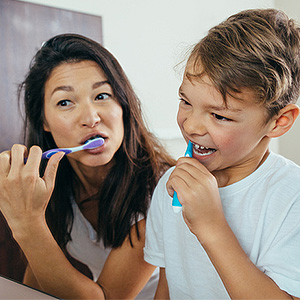 Your child's oral development generates considerable changes during their "growing up" years. There are a number of things you can do to help support their development—but also things you shouldn't.
Here are 4 things not to do if you want your child to develop healthy teeth and gums.
Neglect daily oral hygiene. To set the best long-term course for optimum oral health, begin cleaning the inside of your child's mouth even before they have teeth. Simply use a clean wet washcloth to wipe their gums after feeding to reduce bacterial growth. Once you begin seeing teeth, start brushing them every day with just a smear of toothpaste; at about age 2 you can increase that to a pea-sized amount. And don't forget to teach them when they're ready to brush and floss on their own!
Allow unlimited sugar consumption. Besides the effect it has on overall health, sugar is also a prime food source for disease-causing oral bacteria. You can reduce the sugar available for bacterial growth by avoiding sugary snacks and limiting sweet foods to meal times. Less sugar means less bacterial growth—and a lower risk of tooth decay for your child.
Put them to bed with a sugary liquid-filled bottle.  Although a bedtime bottle may help calm your baby to sleep, it could also increase their risk of tooth decay. Allowing them to sip on sugar-filled liquids like juice, milk, formula or even breast milk encourages bacterial growth. Bacteria in turn produce acid, which can dissolve the minerals in enamel and open the door to tooth decay. Sipping through the night also deprives saliva of adequate time to neutralize acid.
Wait on dental visits until they're older. Dental and pediatric associations all recommend first taking your child to the dentist sooner rather than later—by their first birthday. Starting dental visits early will help you stay ahead of any developing tooth decay or other oral problems. And just as important, your child will have an easier time "warming up" to the dental office environment at a younger age than if you wait. Dental visit anxiety, on the other hand, could continue into adulthood and interfere with regular dental care.
If you would like more information on the best dental care practices for your child, please contact us or schedule an appointment for a consultation. You can also learn more about this topic by reading the Dear Doctor magazine article "Top 10 Oral Health Tips for Children."