My Blog
Posts for tag: teeth whitening
By Repscher Dental
May 18, 2019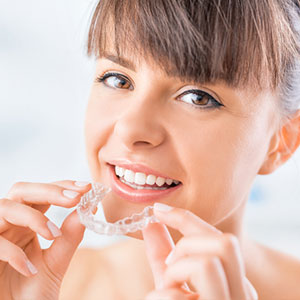 Teeth whitening or bleaching is one of the most affordable and least invasive ways of improving your smile. Although the effect fades with time, whitening can make dull and dingy teeth more attractive in short order.
Teeth whitening is also unique among cosmetic dental procedures in that you can do it yourself at home. While professional bleaching solutions are stronger and capable of greater brightness and longevity, you can still achieve good results with a DIY kit.
If you decide to whiten at home, though, there are a few things to keep mind for a desirable and safe outcome. Here are 3 tips for successful DIY teeth whitening.
Follow the directions. It's not a good idea, both for a successful and safe outcome, to stray away from a kit manufacturer's recommended directions. FDA-approved home kits usually contain 10% or less of carbamide peroxide (one of the more common bleaching agents). That may not seem very strong but it's adequate within the recommended time it remains on your teeth to achieve an effective whitening effect. Exceeding those directions could permanently damage your tooth enamel.
Make sure a home kit will work on your staining. Home whitening kits only affect outer staining on tooth enamel. But dental discoloration can also arise from inside a tooth, often because of trauma, tetracycline use, or as a side effect of a root canal treatment. This kind of internal staining requires a special procedure usually performed by an endodontist to reduce it. So, see your dentist first to make sure your teeth are healthy enough for whitening and that a home kit will work for you.
Get your dentist's advice on home kits. There are a number of whitening applications on the market you can choose, so ask your dentist for recommendations. They can also give you some helpful tips on the whitening process to ensure you'll be safe and successful in your efforts.
Here's a couple of other things to remember to enhance your teeth whitening experience: whether you whiten your teeth at home or with the dentist, be sure you continue to care for your teeth with daily brushing and flossing. And, if you limit your consumption of foods and beverages known to stain teeth, you'll help extend the duration of your brighter smile.
If you would like more information on teeth whitening procedures, please contact us or schedule an appointment for a consultation. You can also learn more about this topic by reading the Dear Doctor magazine article "Tooth Whitening Safety Tips."
By Repscher Dental
November 15, 2016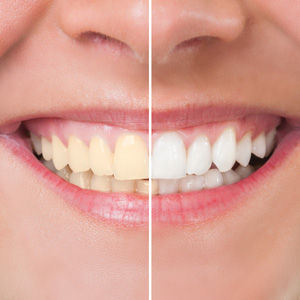 Whitening can transform the dullest teeth into a dazzling smile fit for a Hollywood star. But before you undergo a whitening procedure, you might have a few questions about it. Here are the answers to a few of the most common.
How white can I go? In an office application we can adjust the solution and application time to control the level of shade (dark or light) from subtle to dazzlingly bright. The real question, though, is how much color change will look best for you? A good rule of thumb is to match the shade in the whites of your eyes.
Whitening will improve poor dental conditions…right? Not necessarily. Besides foods, beverages or poor hygiene, decay, abscesses or problems from root canal treatments can also cause discoloration. In some dental situations, whitening could make your smile less attractive. If, for example, you have exposed roots due to gum recession, those areas won't bleach like the enamel and could make their exposure stand out more. Better to try and repair these problems before whitening.
What effect will teeth whitening have on my dental work? None â??composite or ceramic materials won't lighten. The real concern is with creating a situation where whitened natural teeth don't match the color of dental work. Depending on the location of your veneers, crowns or other bridgework you could have a color mismatch that will look unattractive. We would therefore need to take your dental work into consideration and adjust the shading accordingly.
Will teeth whitening work on any stained teeth? That depends on the cause of the staining. If it's on the enamel, then external bleaching techniques should work. If, however, the discoloration comes from inside the tooth, then only a dental procedure that applies a bleaching agent inside the tooth can alleviate that kind of discoloration.
So after whitening, I'm good to go? Well, not permanently. Eventually the brightness will diminish or fade, usually in six months to two years. You can, of course, prolong the fade rate by not using tobacco, cutting back on staining beverages like red wine, tea and coffee, practicing daily oral hygiene and visiting us for regular office cleanings and other dental work. We can also touch up your existing whitening during your visits.
If you would like more information on teeth whitening, please contact us or schedule an appointment for a consultation. You can also learn more about this topic by reading the Dear Doctor magazine article "Important Teeth Whitening Questions…Answered!"